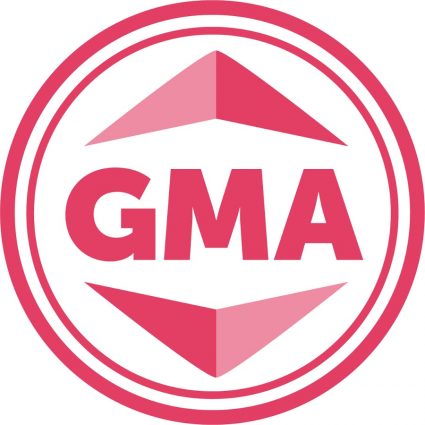 Increase Cutting Rate with GMA Garnet™ Abrasive
Engineered for accuracy, performance and speed, GMA waterjet garnet  ensures steady abrasive flow and reduced abrasive consumption. Our  waterjet garnet maximizes cutting performance – producing the perfect  edge while safeguarding equipment 
GMA offers an extensive range of crushed and alluvial almandine  garnet grades for any abrasive waterjet cutting operation. Our garnet:
Supports peak performance and longer operating life
Guarantees high production rates and the perfect cutting edge
Minimizes downtime and reduces garnet consumption
The Advantages of GMA Waterjet Garnet
Reliable Supply
GMA is the only global garnet supplier to manage the complete supply chain from source and processing to  international distribution. We own our mines and processing plants in Australia, USA and the Middle East. 
Guaranteed Purity
With our unmatched processing, each batch contains highly accurately sized  grains of the highest quality almandine garnet. A bag of GMA  Garnet™ contains as much as 98% pure garnet. Uncontaminated garnet enables faster cutting and cleaner cuts.
Higher Quality Cut
GMA's waterjet  abrasives' unique grain hardness, density and toughness ensure the highest production rates and the perfect edge quality with the first cut. Our waterjet garnet can cut virtually any material with a thickness  of up to 24 inches. 
No Oversize Grains
GMA Garnet™ has no dust particles or fine grains that hinder garnet flow or oversized grains that block focusing tubes. This means you can count on uninterrupted, efficient cutting from your equipment.
Reduced Abrasive Consumption
Our subangular grains provide the perfect balance between cutting speed and edge quality. The alluvial garnet grains result in direct cost savings  and longer operating life of your waterjet equipment.
GMA Garnet™ 50 Mesh
For high speed cutting which may deliver up to a 30% increase in cutting speed at at reduced precision edge.
GMA Garnet™ 80 Mesh
The industry standard & most popular waterjet abrasive grain used worldwide is suitable for most cutting applications delivering optimum balance in cutting speed & precision edge.
GMA Garnet™ 80 Mesh Crushed Garnet
When sharp edges and fast cutting matters, choose this premium crushed material.
GMA Garnet™ ECO 90
Newer to the industry but quickly becoming a favorite. This 100% recycled material uses a combination of the Classic 80 and the crushed 80, at an economical price.
GMA Garnet™ 120 Mesh
For high precision & minimum tolerance edge cutting requirements.